Your little one will begin at Level 1, Discoverers and progress through each level according to age, confidence and capability.
Each completed level has a badge and certificate as recognition of your little one's achievement.
Our programme is suitable for little ones to start at any age after birth, and we can teach your little one until they can achieve the learning outcomes of an Aquanaut, at which stage they can progress onto main stream swimming classes usually as an improver.
Each session is a balance of activities including group and individual work, songs and play, and both surface and underwater swimming (submersion).
The most important thing is for both you and your little one to enjoy your time together. Confidence will grow quickly if good eye contact is made between yourself and your little one, you smile, look happy and relax!!!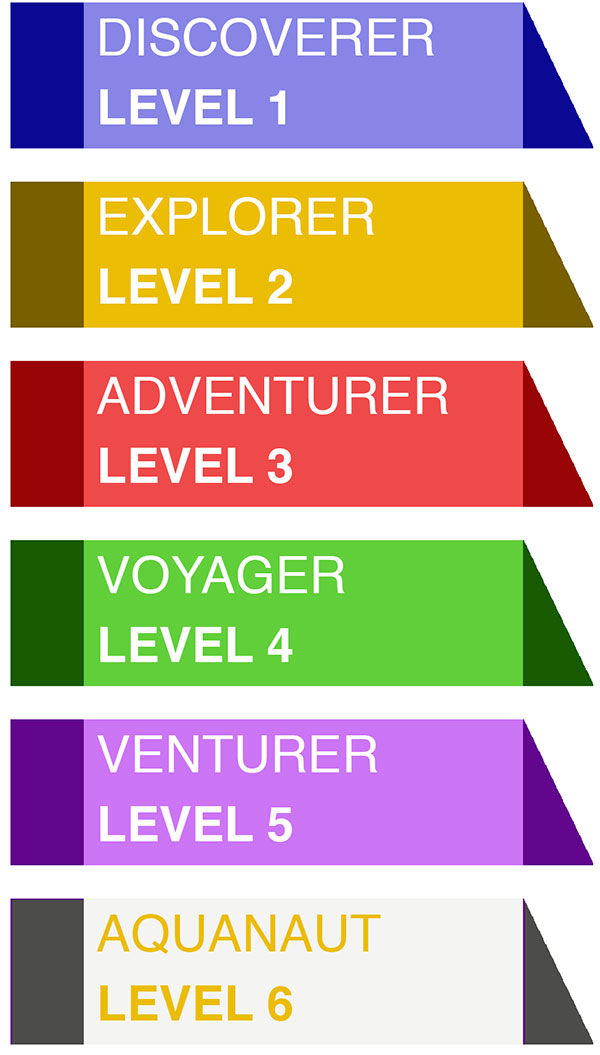 Start the Aquanauts Adventure Right Away!